Sociological research, method consulting
Qualitative sociological research is characterised by research team subjectivity becoming a part of the research subject. This method requires a high level of willingness and ability in terms of reflection on own thinking and acting patterns, and the process can be effectively supported by a professional, external consultant, who enables systematic and continuous feedback on reflection outcomes.
Emphasising qualitative methods, I develop a tailor-made research design together with you and support the method and instrument implementation. During the implementation, I accompany your (self)reflexive interpretation process.
I also offer sociological research with my partners from

References
ECAP Guatemala: Acompañamiento psicosocial e investigación en contexto de exhumaciones – evaluación
Las mujeres valientes del Wanki Awala (in Spanish).
Aspectos psícosociales de la guerra de los 80 en el Río Coco (psychosocial aspects of the war of the 80s in the Río Coco region) (in Spanish)
Psycho-social consequences of war in the peoples living in the northern region of Nicaragua (in Spanish).
Algo anda mal. El Bla o Wakni en el Rio Coco. An intercultural, sociological study amongst and with the members of two indigenous peoples of the Caribbean region in Nicaragua (in Spanish).
"Seeing beyond Violence" – participatory research project about non-violence experiences, involving children. Carried out in Colombia and Nicaragua (in Spanish/English).
Method consulting and team-coaching for "Tracking Footprints" –international research project for SOS-Kinderdorf International/Hermann Gmeiner Akademie, Innsbruck, Austria.
Students from the University of Salzburg, faculties of natural science and humanities, working on their dissertation or diploma.
see also: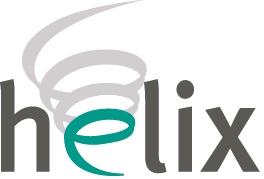 research & consulting